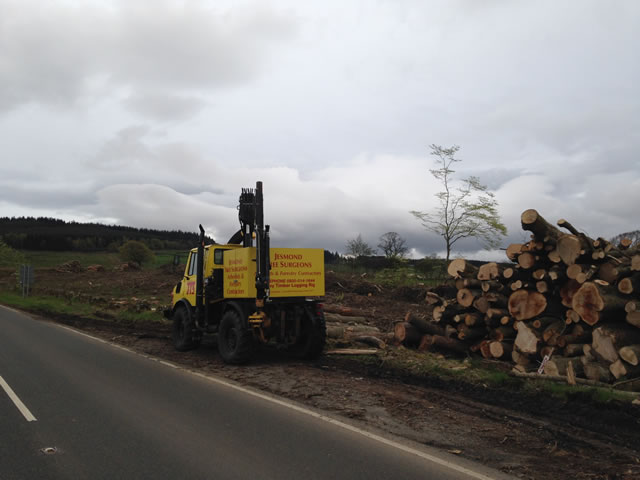 PRODUCTS FOR SALE
The vast bulk of our arisings from arb operations is woodchip and timber which is recycled. We do, however, get regular requests for these products, along with sawn timber.
WOODCHIP
Can be delivered in bulk for footpaths, mulch in gardens, equestrian centres, play areas, etc. In summer months a large leaf content leads to fermenting and as the product degrades it can be used as compost to lighten soils. Costs vary to customers depending on the size of the load and transport distance.
SEASONED LOGS FOR WOODBURNERS
This by-product is becoming a valuable resource particularly when hardwoods are available, e.g. Ash, Beech, Oak, Birch or any member of the Acer family. Our logs are split mechanically and seasoned down to 25% moisture content. Any moisture content above this is counter productive as the log does not burn as efficiently.
TIMBER FOR TURNERY, etc.
Occasionally we are asked to supply species such as Birch, Alder, Cherry and Oak which, when seasoned, can be readily worked on a lathe. We stock these timbers as well as Yew and Chilean Pine.
STAGE PROPS (for theatre)
We can supply random lengths of branches and twigs for use in stage productions. Over the festive season this extends to Christmas Trees up to 10 metres in height.