JTS LTD now in Hexham and surrounds – Ring 01434 382538 for all tree services.
ABOUT JESMOND TREE SURGEONS
Established in the late 1970s and incorporated in 2015, the firm has been at the forefront of tree surgery and tree care across Newcastle, North East England and beyond for over 40 years.
Our raison d'être, at the forefront of our activities, has been to provide professional tree care services at the highest level through consultancy and contracting.
Led by a forestry graduate with over 50 years in the Industry, the firm has become a household name, serving private, corporate and commercial clients across Tyneside and beyond.
As you navigate through these pages we trust you will find an answer or the service you require. Should you have a request outwith our sphere of operations please email us:  jesmondtrees@aol.com or use our contact page.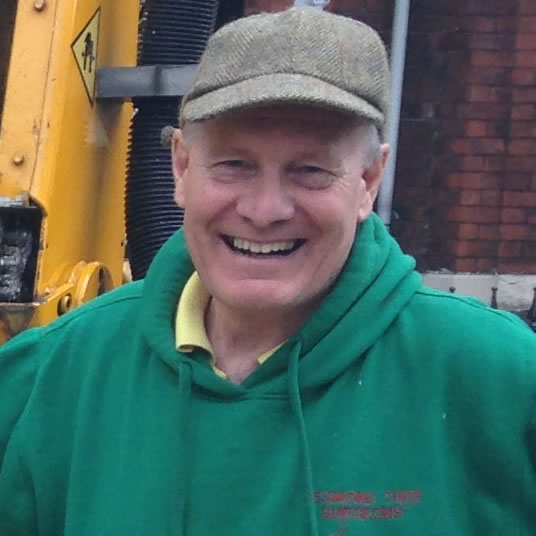 Stephen C. Beimers
Dip. For., B.Sc.(For.), MICFor.,
Managing Director
For Olive and Jelte Beimers
To whom I owe everything
HOW CAN WE HELP YOU
Services we offer
TESTIMONIALS
What Our Customers Say
Thank you
Thank you for a job well done.
- M. Stobbart -
A great job
Sorry for all the hassle involved. The lads did a great job and more than one neighbour commented on how nice they were.
- Wendy -
My property was left immaculate
May I take this opportunity to say how impressed I was by the professionalism and friendliness shown by Andrew and his team. Of note was the attention to detail and after the clean-up my property was left immaculate. Please pass on my thanks to them as I did not have an opportunity to thank each of them personally.
- K. Proud -
A very nice group
A very nice group of lads as you said and very efficient. Thank you so much.
- V. Seery -
A job well done
Please accept my thanks for a job well done.
- B. Clark -
Your men were great
Everything went well and your men were great.
- C. Hale -